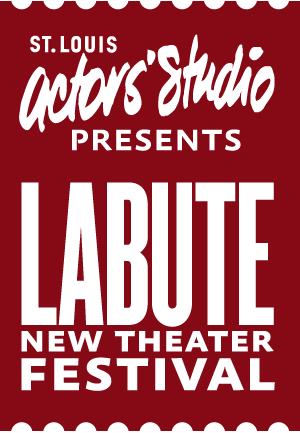 Labute New Theater Festival • St. Louis, Missouri
Neil Labute
Neil Labute (Playwright) received his Master of Fine Arts degree in dramatic writing from New York University and was the recipient of a literary fellowship to study at the Royal Court Theatre, London and also attended the Sundance Institute's Playwrights Lab.
His films include: In the Company of Men (New York Critics' Circle Award for Best First Feature and the Filmmaker Trophy at the Sundance Film Festival), Your Friends and Neighbors, Nurse Betty, Possession, The Shape of Things, a film adaptation of his play by the same title, The Wicker Man, Lakeview Terrace, and Death at a Funeral.
LaBute's plays include: bash: latter-day plays, The Shape of Things, The Mercy Seat, The Distance From Here, Autobahn, Fat Pig (Olivier Award Nominated for Best Comedy), Some Girl(s), This Is How It Goes, Wrecks, Filthy Talk for Troubled Times, In a Dark Dark House, reasons to be pretty (Tony Award Nominated for Best Play) and The Break of Noon. This spring, his play In A Forest, Dark And Deep will premiere on the West End. LaBute is also the author of Seconds of Pleasure, a collection of short fiction which was published by Grove Atlantic.
"The 2013 festival was such a great success and having Neil in town was more than we could have hoped. All of playwrights, young and old, were inspired by him and the entire process. I hope the high school students will continue to write and I can't wait to read this year's submissions" says, William Roth, Founder and Producing Director of St. Louis Actors' Studio.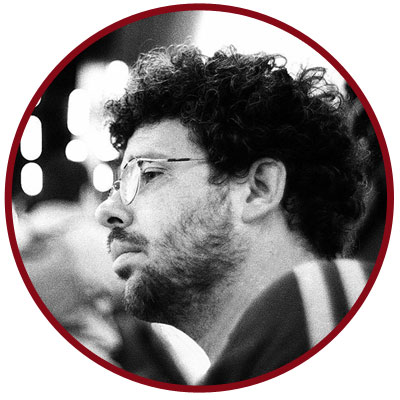 ---
The creative team for the festival includes:
Neil LaBute – Film Director, Screenwriter and Playwright
William Roth – Actor, Founder, Artistic Director St. Louis Actors' Studio
Milt Zoth – Artistic Director Emeritus, St Louis Actors' Studio
Erin Kelley – Actor, Director
Edward Scott Ibur – Middle School English Teacher (Webster Groves), Novelist and Co-Founder of the Gifted Writers & Artist Project for Middle School & High School
John Pierson – Actor, Teacher English and Theatre Departments John Burroughs School
B. Weller – Actor, Director
Elizabeth Helman – Actor, Writer, Director, Professor of Theatre Arts -Oregon State University
Patrick Huber – Associate Director, St. Louis Actors' Studio-Set Design and Lighting, Teacher Theater, Design and Architecture Mary Institute, Country Day Prep School
Chris Limber – Actor, Director, Prison Performing Arts
---
Submissions
Submissions will be accepted October 1 through December 31, 2014. Professional Submissions: Successful entries will have no more than four characters and be crafted specifically to exploit our intimate performance space. (18′ x 18′ stage) Changes in scenery or setting should be achievable quickly and with few major set moves. Our focus is on fundamental dramaturgy: plot, character and theme.
Professional Submissions
Professional, new and previously unproduced one-act play submissions should include a letter of inquiry, a synopsis and a 10-page sample from the script. Running time for each performance should not exceed 45 minutes. Up to Eight plays will be chosen. In addition, a new piece from Mr. LaBute will be performed every night for the run of the festival.
High School Submissions
Winning plays by high school students will be presented in readings. The guidelines are straightforward: The one act should include no more than four characters featuring a clearly developed plot and distinctive characters. No longer than 15 minutes in length. Non-Professional, new and previously unproduced one-act play submissions should include a letter of inquiry and complete script.
Submissions should be sent to:
LaBute New Theater Festival, St. Louis Actors' Studio, 360 N Boyle Ave, St. Louis, MO 63108
For more information: 314-458-2978 or help@stlas.org