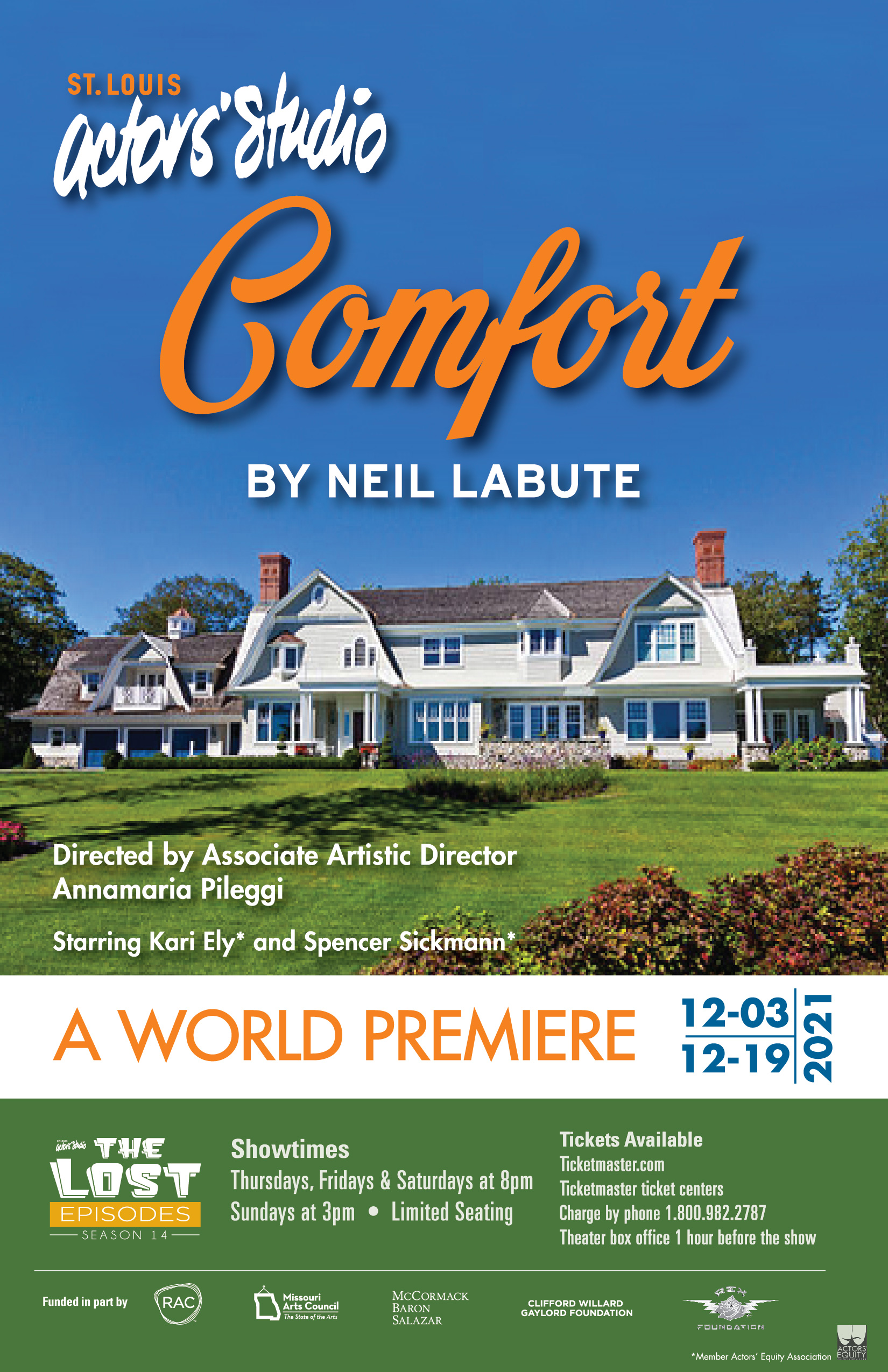 Comfort
Playwright: Neil LaBute
Directed by: Associate Artistic Director Annamaria Pileggi
A new play by the STLAS  friend and associate Neil LaBute in which mother and son meet after some time apart to see if their relationship can survive the past and two new book deals.
Starring: Kari Ely* and Spencer Sickmann*
Reviews
"Mr. LaBute is writing some of the freshest and most illuminating American dialogue to be heard anywhere these days."
NY Times
"No contemporary writer has more astutely captured the brutality in everyday conversation and behavior: That kind of insight requires sensitivity and soul-searching."
USA Today
"It is tight, tense and emotionally true, and it portrays characters who actually seem part of the world that the rest of us live in."
Time