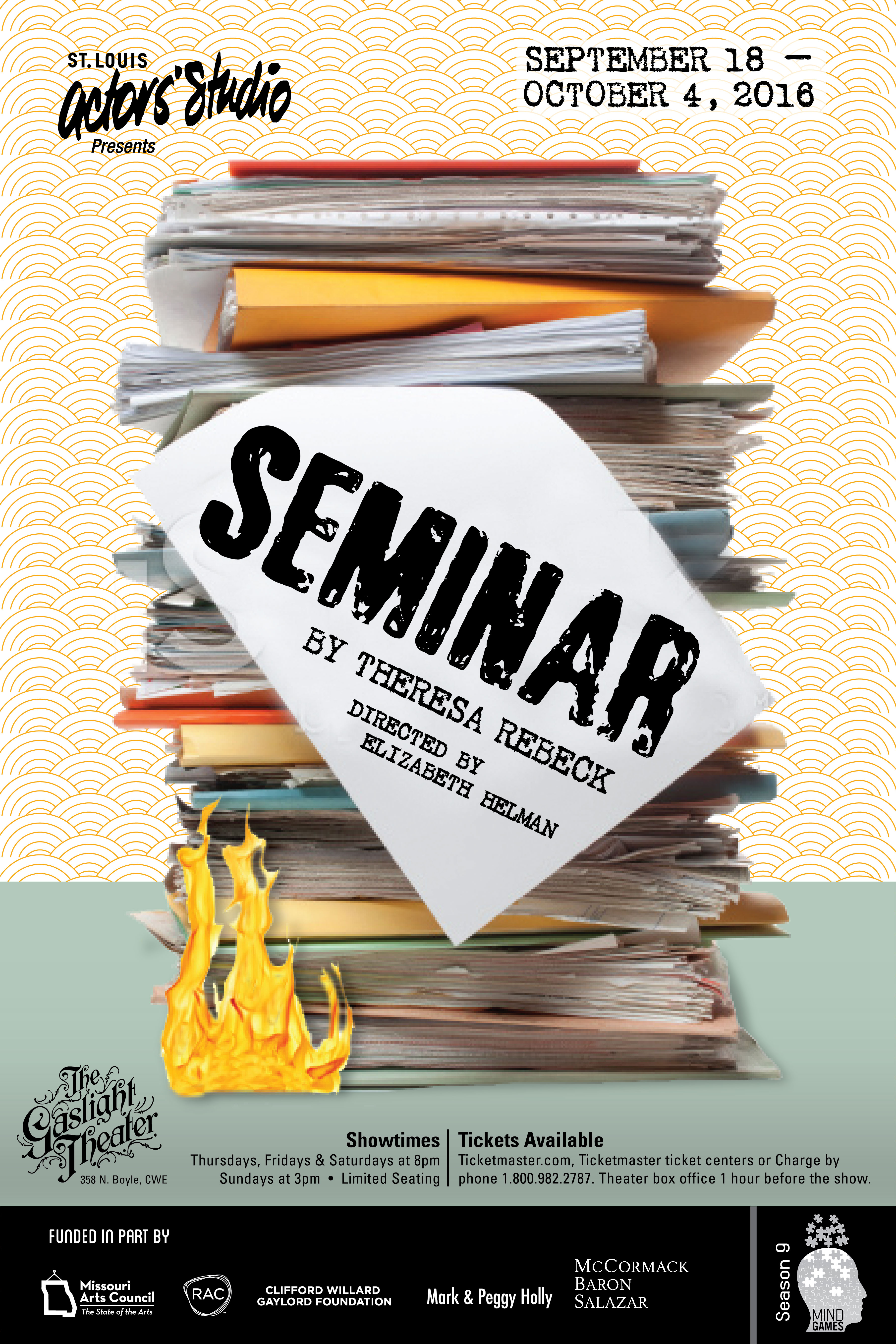 Seminar
Playwright: Theresa Rebeck
Directed by: Elizabeth Helman
A provocative comedy from Pulitzer Prize nominee Theresa Rebeck, four aspiring young novelists sign up for private writing classes with Leonard, an international literary figure. Under his recklessly brilliant and unorthodox instruction, some thrive and others flounder, alliances are made and broken, sex is used as a weapon and hearts are unmoored. The wordplay is not the only thing that turns vicious as innocence collides with experience in this biting.
Reviews
"Each of the Performers is So Effective, So Fully Invested in His or Her Role...Director Elizabeth Helman Has Cast the Play Skillfully,"
- Judith Newmark, St. Louis Post-Dispatch
"A Finely Wrought Production...Wonderful Work by Helman's Tightly-Knit Ensemble."
- Mark Bretz, Ladue News
"Wonderful Actors and Brilliant Direction Guide This Script Into a "Must See" Production."
- Steve Allen, Stage Door STL
"Gripping Theater"
- Paul Friswold, Riverfront Times
Stills