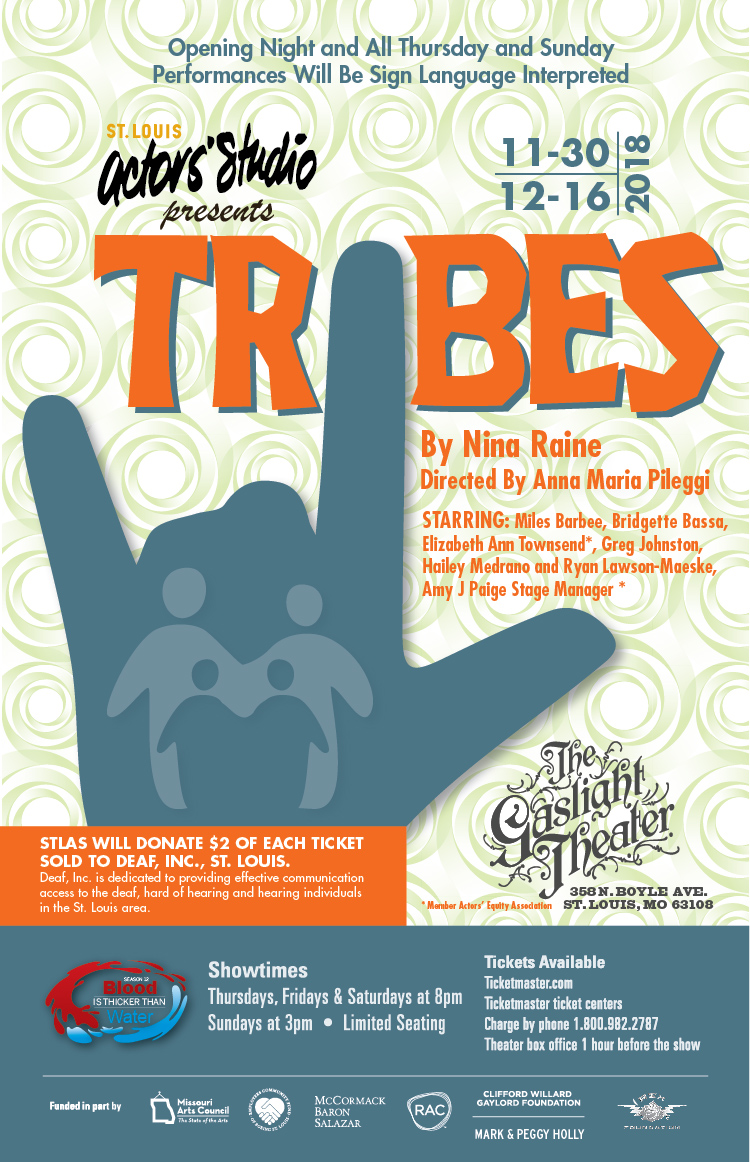 Tribes
Playwright: Nina Raine
Directed by: Annamaria Pileggi
Billy was born deaf into a hearing family. He was raised inside its fiercely idiosyncratic and politically incorrect cocoon. He has adapted brilliantly to his family's unconventional ways, but they've never bothered to return the favor. It's not until he meets Sylvia, a young woman on the brink of deafness, that he finally understands what it means to be understood.
OPENING NIGHT AND ALL SUNDAY AND THURSDAY PERFORMANCES WILL BE SIGN INTERPRETED FOR OUR DEAF PATRONS. Email Help@stlas.org for details
Reviews
"…subtle and scintillating…Raine shrewdly builds [a] dense canopy of sound around Billy's silence, in order to make the narrative of his oppressive solitude and his subsequent liberation from it more than just a problem play about the hearing-impaired. TRIBES is as much about the tyranny of language as it is about the misery of not being able to hear it."
The New Yorker
"There's so much going on in…TRIBES that it's almost overwhelming: intellect and sentiment, love and cruelty, witty zingers and biting put-downs. But in Nina Raine's dazzling play, too much is a good thing."
New York Post
Stills