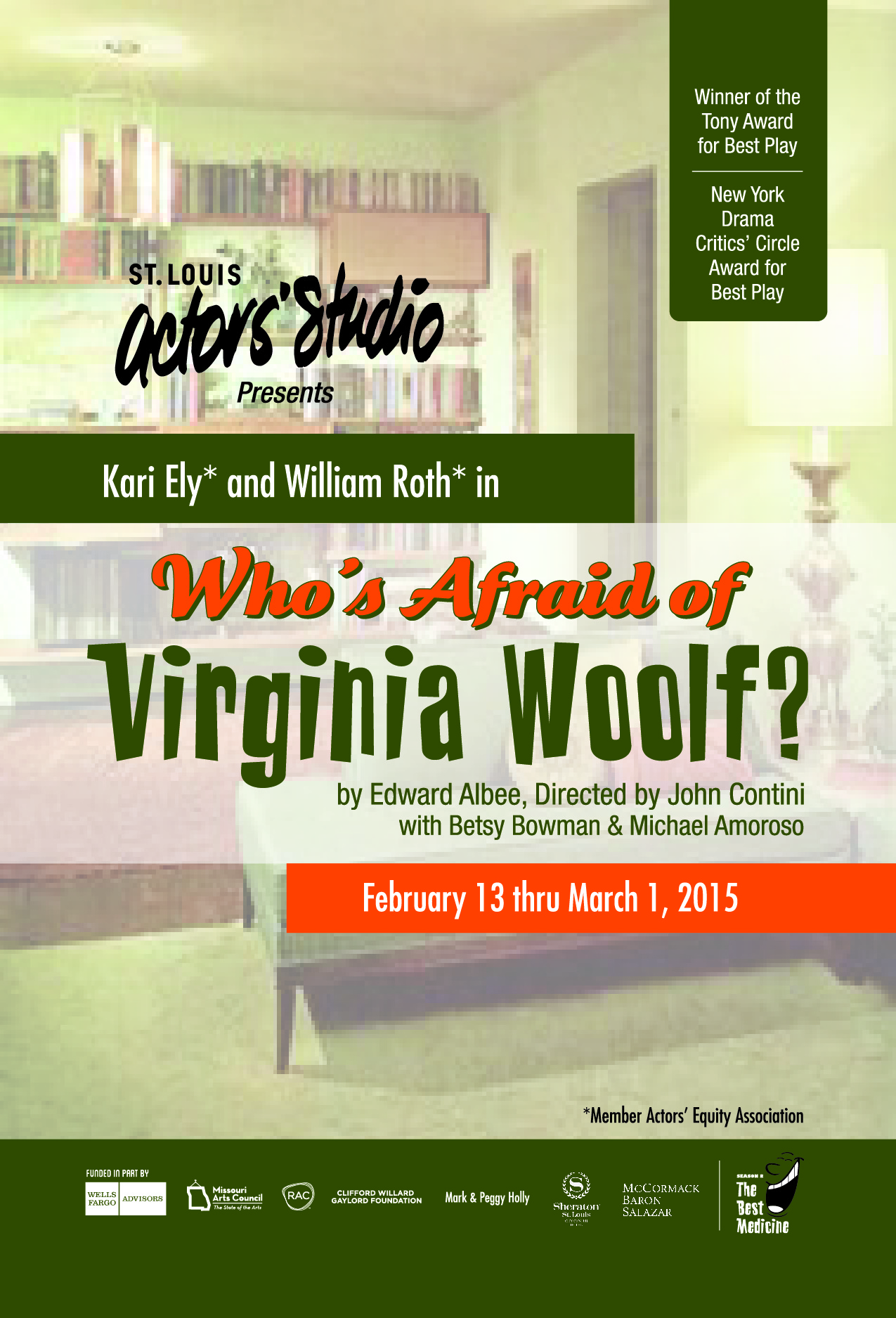 Who's Afraid of Virginia Woolf?
Playwright: Edward Albee
Directed by: John Contini
Winner of the Tony Award for Best Play
New York Drama Critics' Circle Award for Best Play
Story: George, a professor at a small college, and his wife, Martha, have just returned home, drunk from a Saturday night party. Martha announces, amidst general profanity, that she has invited a young couple—an opportunistic new professor at the college and his shatteringly naïve new bride—to stop by for a nightcap. When they arrive the charade begins. The drinks flow and suddenly inhibitions melt. It becomes clear that Martha is determined to seduce the young professor, and George couldn't care less. But underneath the edgy banter, which is crossfired between both couples, lurks an undercurrent of tragedy and despair. George and Martha's inhuman bitterness toward one another is provoked by the enormous personal sadness that they have pledged to keep to themselves: a secret that has seemingly been the foundation for their relationship. In the end, the mystery in which the distressed George and Martha have taken refuge is exposed, once and for all revealing the degrading mess they have made of their lives.
Reviews
"William Roth hits every zinger with stinging clarity. The powerful Kari Ely matches him blow for blow as the unhappy Martha."
Steve Allen, StagedoorSTL
"It's a stunner, the actors giving everything they have, capping off one of the most enthralling regional theater productions to date."
Lynn Venhaus, Belleville News-Democrat
"A Tour De Force"
Tina Farmer, KDHX Radio
A 5 on a scale of 1-to-5"
Mark Bretz, Ladue News
Stills