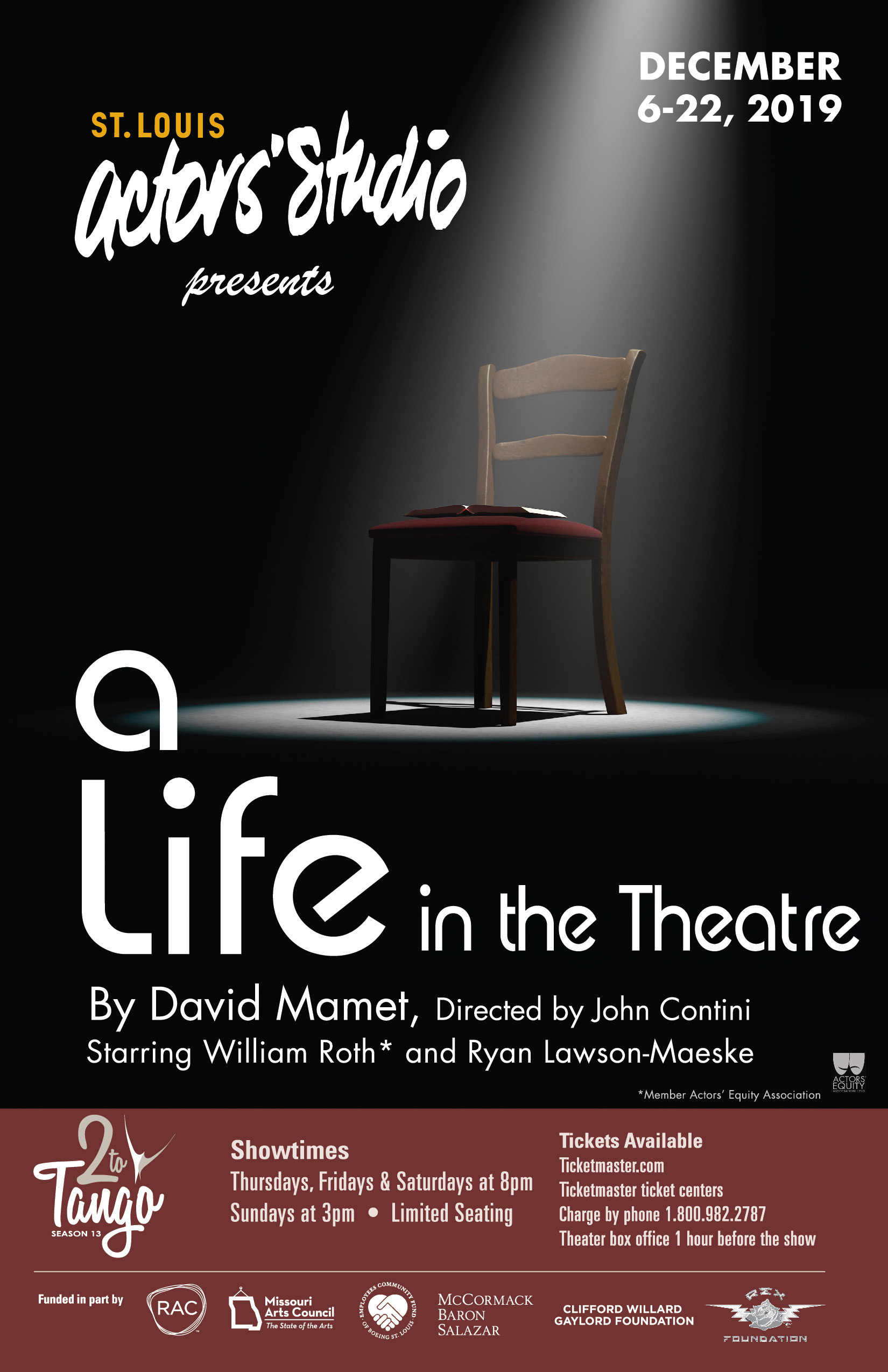 A Life In The Theater
Playwright: David Mamet
Directed by: John Contini
The Pulitzer Prize-winning author of Glengarry Glen Ross and Speed-The-Plow, takes us into the lives of two actors: John, young and rising into the first flush of his success; the other Robert, older, anxious, and beginning to wane. In a series of short, spare, and increasingly raw exchanges, we see the estrangement of youth from age and the wider, inevitable and endless cycle of life, in and out of the theatre.
Reviews
" 'A Life in the Theater' is a spellbinding tribute to acting"
- Calvin Wilson, St. Louis Post-Dispatch
"It's an affecting performance (by) Roth..matched by Ryan Lawson-Maeske, who delivers a delightful portrayal"
- Mark Bretz, Ladue News
two excellent performers in the leading roles,..Roth gets to make the most of his range ... Lawson-Maeske is also winning as the young colleague."
- Michelle Kenyon
"Roth and Lawson-Maeske are well matched, expertly playing off each other's energy in Mamet's straightforward, but deftly constructed play. Their approach conveys, with genuine fondness, the work actors put into their craft. "
Tina Farmer, KDHX Radio
Press
A couple of actors pursue 'A Life in the Theater'
Stills