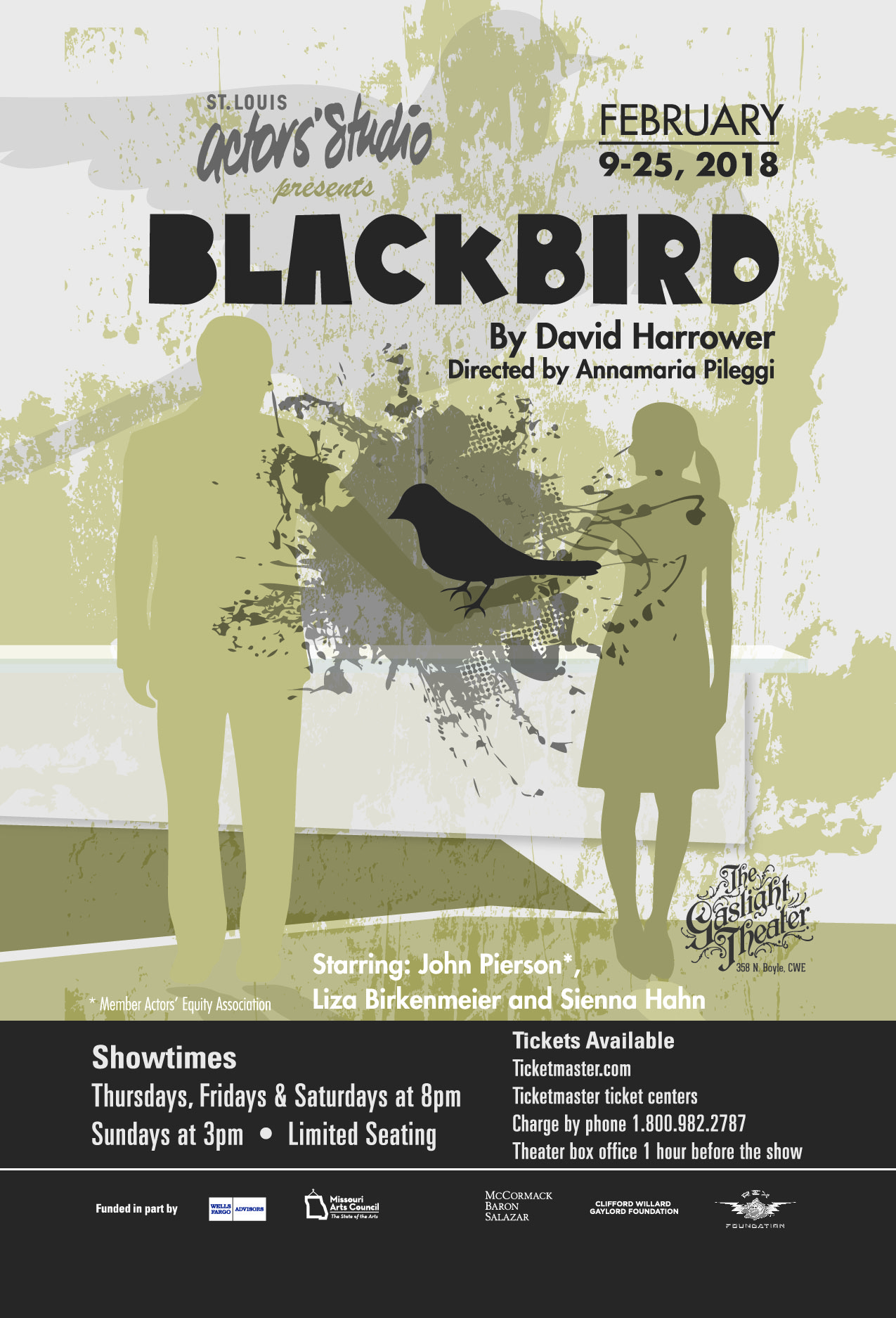 Blackbird
Playwright: David Harrower
Directed by: Annamaria Pileggi
This intense work was commissioned by the Edinburgh International Festival, where it received its world premiere. After years in prison and subsequent hardships, Ray, fifty-six, has a new identity and has made a new life for himself, thinking that he cannot be found. Una, twenty-seven, has thought of nothing else; upon seeing a photo of Ray in a magazine, she has arrived unannounced at his office. Guilt, rage, and raw emotions run high as they recollect the passionate relationship they had fifteen years ago, when she was twelve and he was forty. Without any moral judgments, the play never shies away from the brutal truth of this abandoned and unconventional love. Una is looking for answers, not vengeance. Nevertheless, the consequences are shattering.
Cast:
Una- Elizabeth Birkenmeier
Ray - John Pierson*
Girl - Sienna Hahn
*Member Actors' Equity Association
**TRIGGER WARNING**
Blackbird contains content that explicitly describes a sexual encounter between a minor and an adult, and may be unsuitable or triggering for some audience members. Discretion is advised.
Reviews
The gifted David Harrower's intense BLACKBIRD promises to be the most powerful drama of the season…masterly, mesmerizing…extraordinary…a miracle.
NY Times.
In Pierson and Berkenmeier, Pileggi has found actors who, together, keep their balance on that razor's edge — and in the process, allow us in the audience to do so as well.
-Judith Newmark, St. Louis Post-DIspatch
it's a play that needs to be seen- more now than ever
-Steve Allen, Stage Door STL
Pulling Us Forward In Our Seats Until Our Mental Seatbelts Tug At Our Consciences.
- Ann Pollack