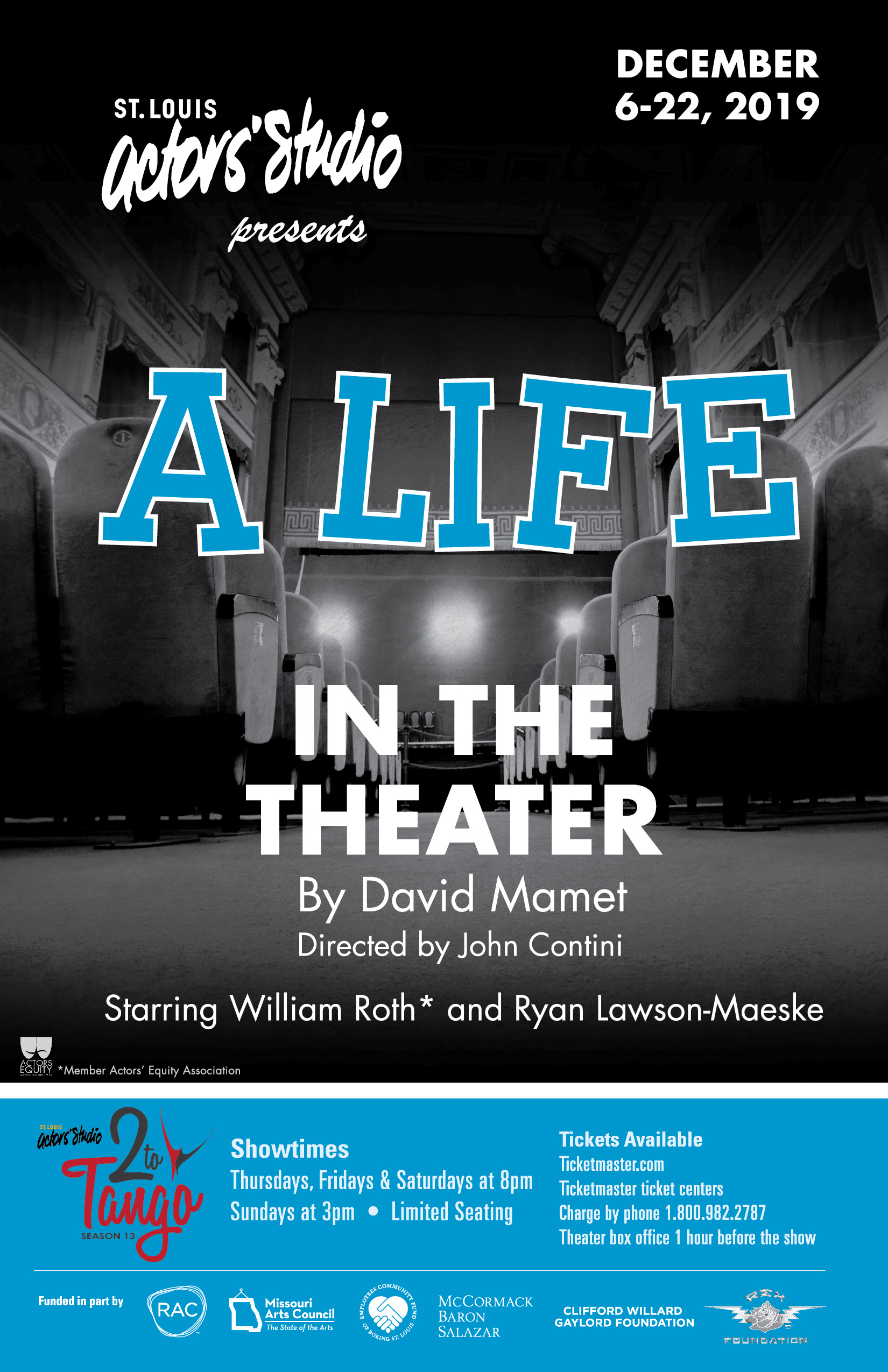 A Life In The Theater
Playwright: David Mamet
Directed by: John Contini
The Pulitzer Prize-winning author of Glengarry Glen Ross and Speed-The-Plow, takes us into the lives of two actors: John, young and rising into the first flush of his success; the other Robert, older, anxious, and beginning to wane. In a series of short, spare, and increasingly raw exchanges, we see the estrangement of youth from age and the wider, inevitable and endless cycle of life, in and out of the theatre.
Reviews
"A comedy about the artifice of acting... It is also about the artifice of living... An evening of pure theatre."
NY Times
"A comic masterpiece."
New York Daily News
"[Mamet has] the most acute ear for dialogue of any American writer since J.D. Salinger."
Village Voice