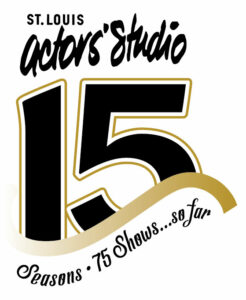 9th Annual LaBute New Theater Festival - July 7-23, 2023


The Gaslight is fully Vaccinated theater. There will be hand sanitizer and disposable masks available as well.
PLEASE WEAR YOUR MASK AT ALL TIMES WHILE IN THE THEATER
PLEASE READ THE FOLLOWING IMPORTANT INFORMATION REGARDING OUR 1ST PERFORMANCE OF THE SEASON.
WE ARE PLEASED TO ANNOUNCE THAT THE ADJACENT RESTAURANT SPACE HAS BEEN LEASED AND WILL BE OPEN FOR YOUR ENJOYMENT March 15, 2023. HOWEVER, IT IS UNDER CONSTRUCTION CURRENTLY SO WE WILL ONLY HAVE LIMITED ACCESS TO A PORTION OF THE ADJACENT ROOM FOR RESTROOM ACCESS.
WE WILL OPEN THE GASLIGHT FOR SEATING EARLY. AT 7:15 EACH EVENING AND 2:15 FOR AFTERNOON PERFORMANCES.
FOR YOUR COMFORT, PLEASE PLAN TO COME AS CLOSE TO THE SEATING TIMES AS POSSIBLE. THERE WON'T BE MUCH AVAILABLE ROOM TO STAND AND WAIT.
THANK YOU FOR YOUR PATIENCE AND UNDERSTANDING - GOOD THINGS AHEAD!