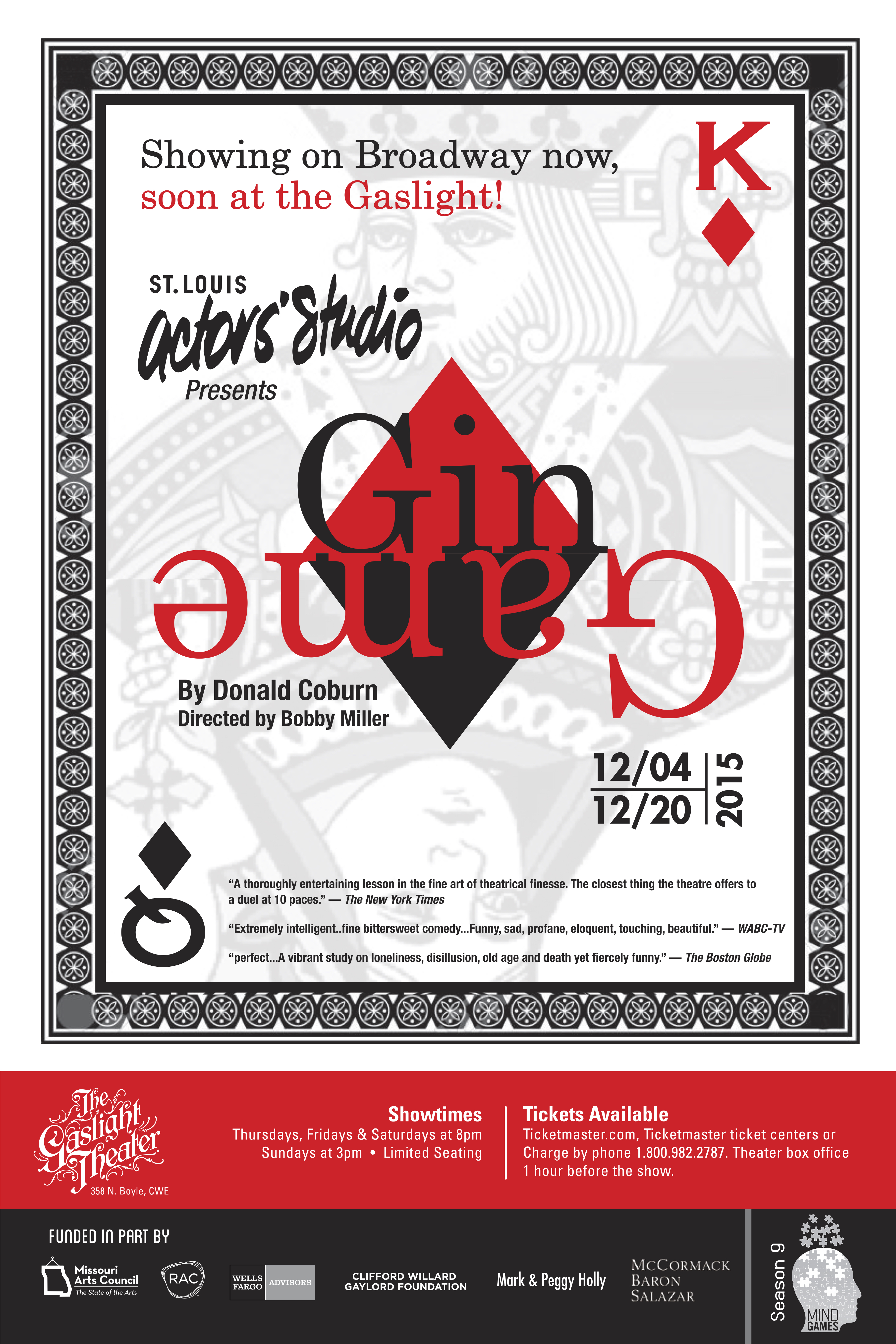 Gin Game
Playwright: Donald Coburn
Directed by: John Contini
Winner! 1978 Pulitzer Prize for Drama
This winner of the 1978 Pulitzer Prize, which originally starred Jessica Tandy and Hume Cronyn and was later revived with Julie Harris and Charles Durning, uses a card game as a metaphor for life. Weller Martin is playing solitaire on the porch of a seedy nursing home. Enter Fonsia Dorsey, a prim, self righteous lady. They discover they both dislike the home and enjoy gin rummy, so they begin to play and to reveal intimate details of their lives. Fonsia wins every time and their secrets become weapons used against one another. Weller longs for a victory to counter a lifetime of defeats but it doesn't happen. He leaves the stage a broken man and Fonsia realizes her self-righteous rigidity has led to an embittered, lonely old age.
Reviews
A thoroughly entertaining lesson in the fine art of theatrical finesse. The closest thing the theatre offers to a duel at 10 paces."
The New York Times
"Extremely intelligent..fine bittersweet comedy...Funny, sad, profane, eloquent, touching, beautiful." - WABC-TV"Perfect...A vibrant study on loneliness, disillusion, old age and death yet fiercely funny."
The Boston Globe
Stills