Latest News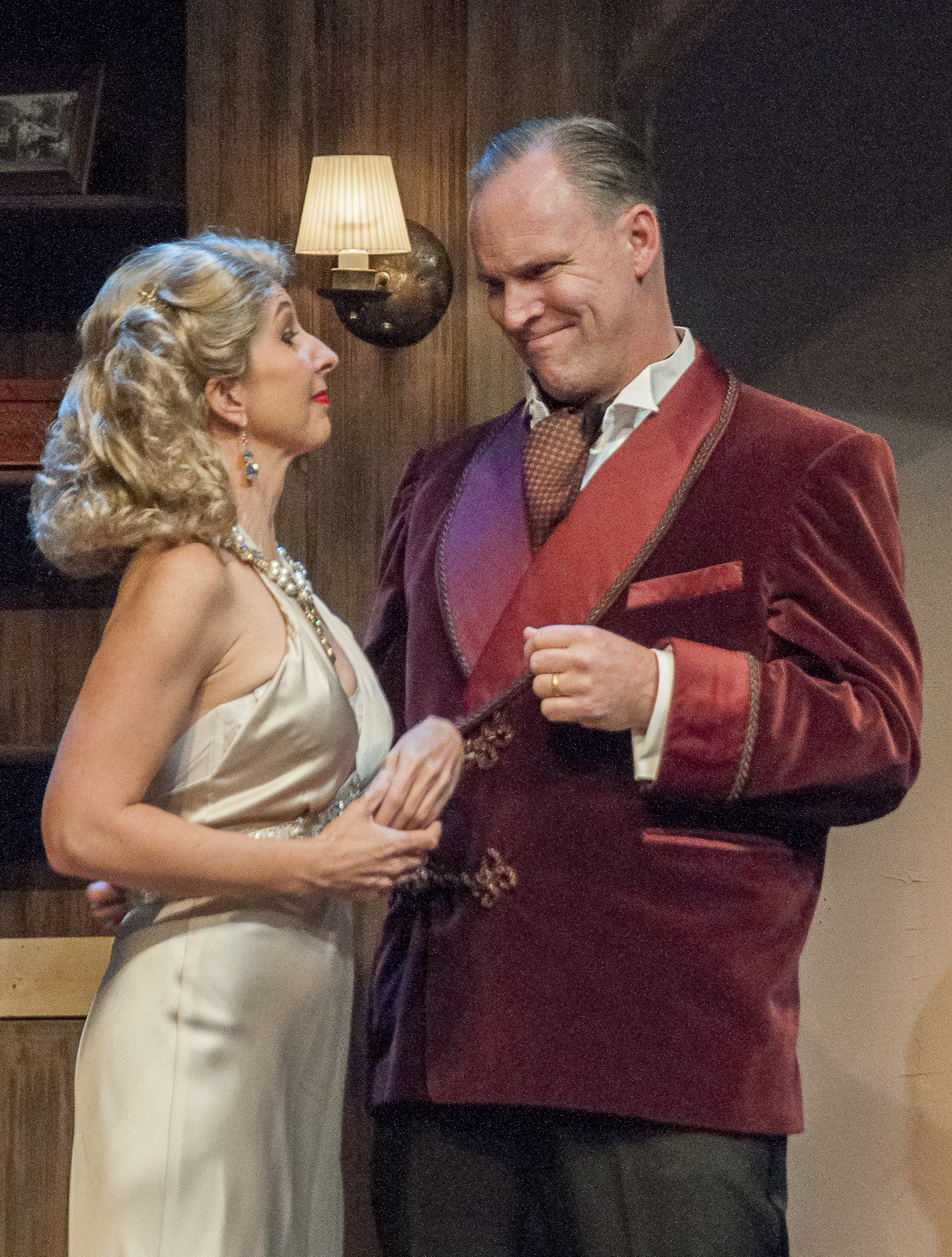 The St. Louis Actors' Studio will build the next season — its 12th — around an old expression: "Blood is thicker than water."
The season opens with a particularly bloody example those family ties, "The Little Foxes" (Sept. 28-Oct. 14). Bobby Miller, one of the studio's two associate artistic directors, will direct Lillian Hellman's story of greedy, ruthless Southern relatives.
Like many shows at the studio ("A Doll's House," "Who's Afraid of Virginia Woolf?," "August: Osage County," etc.), this one has a juicy role for a leading lady, the formidable Regina Giddens.
Annamaria Pileggi returns to the director's chair with "Tribes" (Nov. 30-Dec. 16). Written by Nina Raine, "Tribes" focuses on Billy, born deaf into an extremely idiosyncratic, hearing family. Billy has adapted to his situation well. But not until he meets Sylvia, a young woman on the brink of deafness, does he find out what it's like to be understood.
Studio stalwart Wayne Salomon will be back to direct the political drama "Farragut North" (Feb. 8-24, 2019). Playwright Beau Williams — a John Burroughs graduate — looks at a brilliant young press secretary who becomes the target of older operatives lusting for power. "Farragut North" was made into the movie "Ides of March," directed by and starring George Clooney.
Sam Shepard's classic "True West" (April 12-28), an American twist on the story of Cain and Abel, will wrap up the season. The company's other associate artistic director, John Pierson.
Pierson costars the final show of the current season, "BlackBird," which runs through Feb. 25. The studio's annual LaBute New Theatre Festival will run July 6-26 this year, and July 5-28 in 2019. The festival is performed here at the Gaslight Theater, the studio's home, and later in New York. - Judith Newmark, St. Louis Post Dispatch
 STLAS would like to congratulate all of the Theater Circle Nominees and especially thank Wayne Salomon, Kari Ely, Kim Furlow, "The August: Osage County" Cast and Crew, Sophia Brown, Carter Lewis for lending their talents to our effort this past year.
Outstanding Actress in a Comedy
Sophia Brown, "The Way We Get By,"
Outstanding Supporting Actor in a Comedy
William Roth, "A Behanding in Spokane"
Outstanding Ensemble in a Drama
"August: Osage County"
Outstanding Supporting Actress in a Drama
Kim Furlow, "August: Osage County"
Outstanding Actress in a Drama
Kari Ely, "August: Osage County,"
Outstanding Director of a Drama
Wayne Salomon, "August: Osage County,"
Outstanding Production of a Drama
"August: Osage County,"
Outstanding New Play
"Percentage America," Carter Lewis, LaBute New Theater Festival