Latest News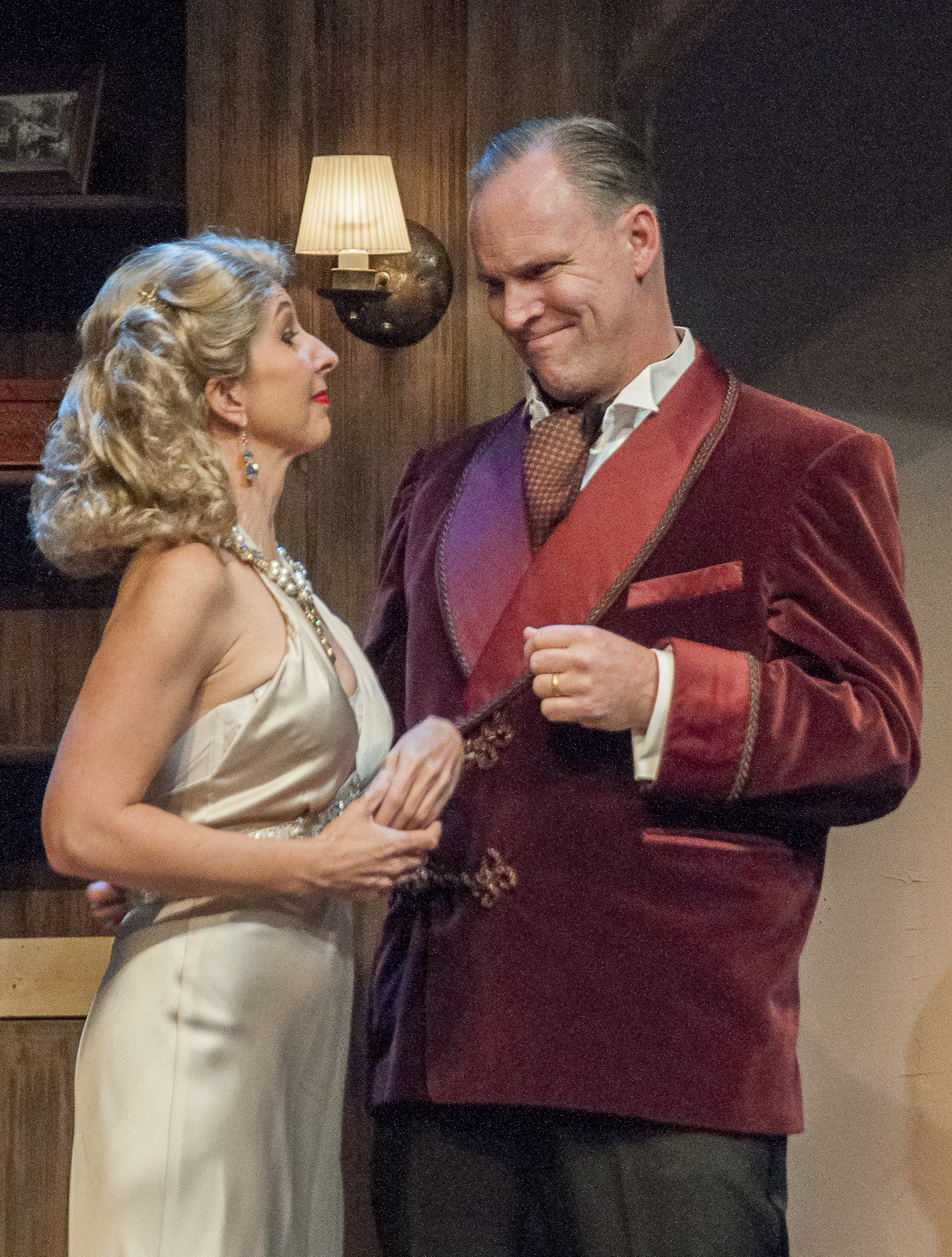 SEASON ELEVEN ANNOUNCEMENT
For more information, please contact:
William Roth, Founder, Artistic Director
St. Louis Actors' Studio
(314) 458-2978
ST. LOUIS (March 6, 2017) – September 2017 will mark the beginning of St. Louis Actors' Studio's Eleventh season. As we move into our second decade, we are proud to announce that John Pierson will join William Roth and Bobby Miller on the Artistic Staff as Associate Artistic Director. Pierson has appeared onstage in all but one of the last ten seasons; he won a Kevin Kline award in season 1 for The Late Henry Moss and was nominated again in season 3 for Closer. He is also a member of the LaBute Festival selection committee and directs for the festival both in St. Louis and New York. Adding to those duties Pierson will direct our first play The Feast, written by Cory Finley, his former student at the John Burroughs School where Pierson has served on the faculty since 1993 and is currently the chair of the department of Theatre, Speech & Dance. He will also star in Blackbird in February 2018. 
We are equally excited to announce that Annamaria Pileggi will be directing(Blackbird) for us this season and that Jerry Vogel(A Behanding In Spokane), Joneal Joplin and John Contini have accepted major roles(The Dresser). Stalwarts Wayne Salomon(A Behanding in Spokane) and Bobby Miller(The Dresser) round out the season's directing corps and the LaBute Festival returns both to the 59e59 street and Gaslight Theaters.
Now in its eleventh season, St. Louis Actors' Studio performs at the Gaslight Theater, 358 N Boyle Ave, in St. Louis' Central West End in addition to 59e59th street theaters in Midtown Manhattan. 
Our 2017-18 Season:
Season 11
Making Theater Great Again
The Feast
by Cory Finley
Directed by John Pierson
September 22 - October 8, 2017 
Matt and Anna's relationship is going swimmingly, until the sewers under their apartment open up and begin to speak. The plumber is angry, Matt's paintings are getting stranger, and a storm is gathering. An eerie comedy about what is real, what is not, and who knows.
"…nicely creepy…agreeably scary and original…There are twists and turns and more than one startling U-bend." —The New York Times.
 "…smartly mixes the comedic and the macabre…Peel back its magical-horror story of ancient sewer creatures who reach out to a gentle artist…and you'll find a perceptive study of a character and relationship." —BlogCritics.org.
[THE FEAST] has an old-fashioned Gothic feel to it, despite…taking place in an instantly recognizable, urban setting…the tension is maintained beautifully, and the ambiguity between breakdown and ghost story leads to a denouement, in a dark apartment with a storm brewing, that is genuinely scary and surprising." —ExeuntMagazine.com.
Playwright and filmmaker Cory Finley is a John Burroughs School graduate and will be in town for the opening of his play. His film Thoroughbred  had its world premiere at the Sundance Film Festival on January 21, 2017. In addition Cory has been selected for the "second feature" fellowship at Sundance. 
http://deadline.com/2017/03/sundance-institute-2017-filmtwo-fellow-universal-straight-outta-compton-1202033084/
A Behanding In Spokane 
by Martin McDonagh
Directed by Wayne Salomon
December 1 - December 17, 2017 
In Martin McDonagh's first American-set play, Carmichael has been searching for his missing left hand for almost half a century. Enter two bickering lovebirds with a hand to sell, and a hotel clerk with an aversion to gunfire, and we're set for a hilarious roller coaster of love, hate, desperation and hope.
"When blood is shed in a Martin McDonagh play, the audience always laughs—and usually gasps. Mr. McDonagh is partial to comic violence, and in A BEHANDING IN SPOKANE he lets it rip…full of grisly surprises…You're welcome to interpret A BEHANDING IN SPOKANE as a fable about two lost souls who have more in common than they realize…or you can relax and revel in the virtuosity with which Mr. McDonagh stuffs wildly funny words into the mouths of his cast…Mr. McDonagh is one of the half-dozen finest playwrights in the English-speaking world." —Wall Street Journal. 
 "Insane yet also fiendishly funny. McDonagh is a specialist in unleashed violence, in which he shamelessly revels. Here the violence is comical, and we are kept guessing throughout a farce that is as irresistible as it is improbable…moves at farce speed from shock to comic shock." —Bloomberg.com. 
"True, it is all quite heartless, brittle and smart as it weaves its tall tale, in the same moment making the audience both believe and doubt what they see and hear. In a strange way, it is rather like a twenty-first-century version of a farce—strip away the various brutalities, and you are left with a precisely constructed drama of mistake and misapprehension…I found it irresistible." —Telegraph (UK).
3rd Annual LaBute New Theater Festival NYC
January, 2018  
The Tony® Nominated Playwright returns to host his month long festival of previous Gaslight winners at 59E59 street theaters in Manhattan. 
BlackBird 
by David Harrower
Directed by Annamaria Pileggi
February 9-25, 2018
This intense work was commissioned by the Edinburgh International Festival, where it received its world premiere. After years in prison and subsequent hardships, Ray, fifty-six, has a new identity and has made a new life for himself, thinking that he cannot be found. Una, twenty-seven, has thought of nothing else; upon seeing a photo of Ray in a magazine, she has arrived unannounced at his office. Guilt, rage, and raw emotions run high as they recollect the passionate relationship they had fifteen years ago, when she was twelve and he was forty. Without any moral judgments, the play never shies away from the brutal truth of this abandoned and unconventional love. Una is looking for answers, not vengeance. Nevertheless, the consequences are shattering.
"The gifted David Harrower's intense BLACKBIRD promises to be the most powerful drama of the season…masterly, mesmerizing…extraordinary…a miracle." —NY Times. 
"Four stars! This haunting, powerful, incendiary work is the sort of daring theater far too absent from our stages these days." —NY Post. "A provocative, shocking and worthwhile new play. Playwright David Harrower is definitely a name to watch." —NY Daily News. 
"A fascinating and unnerving ninety-minute cat-and-mouse tale of revenge and sexual intrigue, with genuine theatricality and undeniable shock value." —Associated Press.
 "It's a wonderfully engaging intellectual conflagration with a very slow burn…a dark and beguiling play which stays with you…a remarkable play." —CurtainUp.com.
 "An Ibsenite inquiry into the past…psychological insight, creation of characters and nice sociological detail…Poignant." —Evening Standard (London). 
"This is an extraordinary, no-holds-barred drama that both chills and thrills…raw, wounded intensity. Magnificently tense and atmospheric." —Telegraph (London)
The Dresser
by Ronald Harwood
Directed by Bobby Miller
April 13-29, 2018
Winner of the 1994 Pulitzer Prize
Based on the author's own experiences as dresser to Sir Donald Wolfit, this bracing, heartbreaking drama is an elegy to a by-gone era. Backstage at a theatre in the English provinces during WWII, Sir, the last of the great breed of English actor/managers, is in a bad way tonight, as his dresser Norman tries valiantly to prepare him to go on stage as King Lear. Unsure of his lines as well as who and where he is supposed to be, Sir is adamantly determined to roar his last. With Herculean effort on the part of Norman, Sir finally makes it on stage and through the performance no thanks to an air raid courtesy of the Luftwaffe. 
"A stirring evening [that]...burns with a love of the theatre that conquers all...Perfectly observed, devilishly entertaining backstage lore." - The New York Times
"Enthralling, funny and touching. Lovingly delineated dramatic portraits...Almost any actor would jump at them." - New York Post
6th Annual LaBute New Theater Festival
July 6 - 29, 2018  
The Tony® Nominated Playwright returns to host his month long festival of new plays at the Gaslight Theater.