Latest News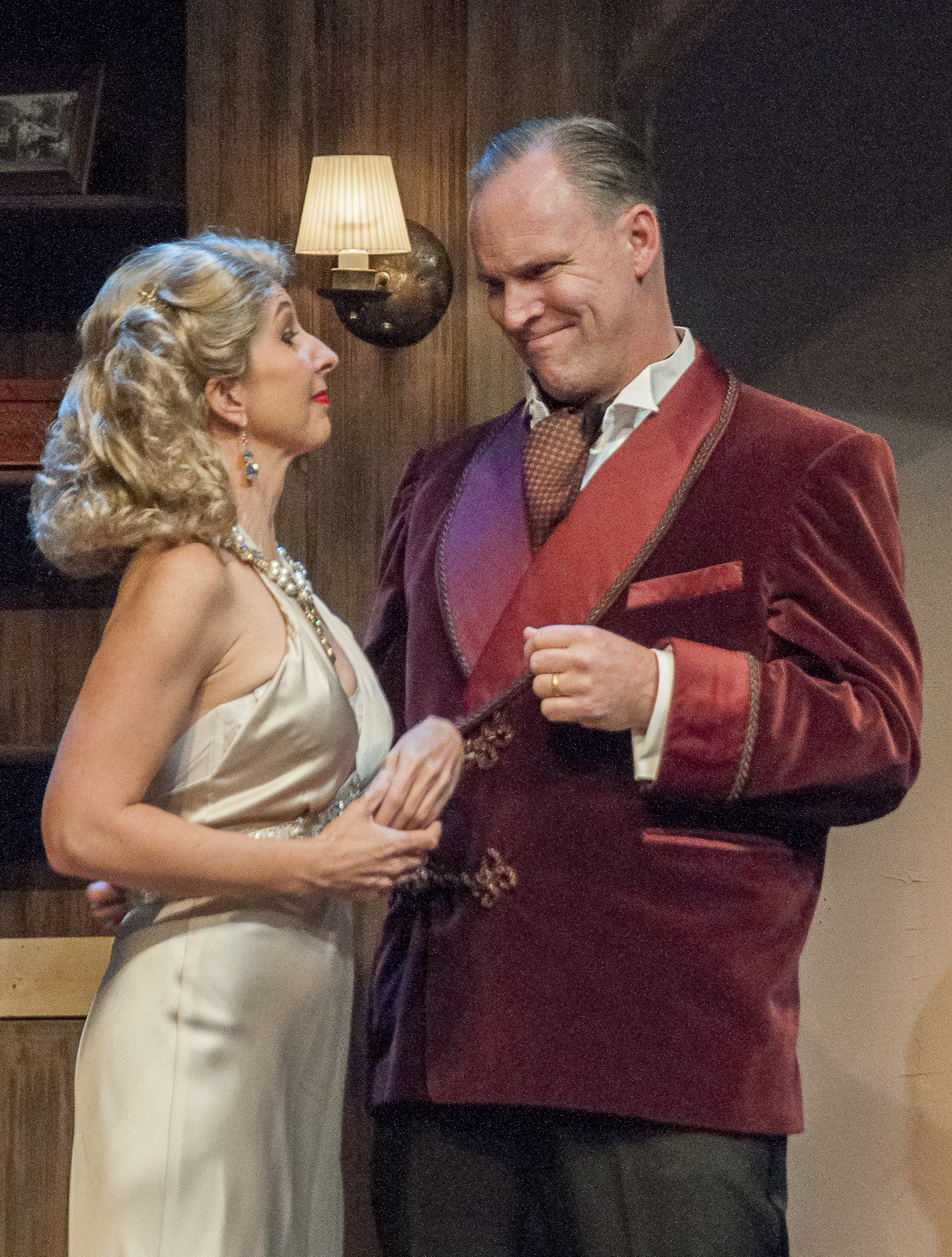 LOUIS ACTORS' STUDIO PROUDLY ANNOUNCES OUR 13TH SEASON THEAMED 'TWO TO TANGO"
October 2019 will mark the beginning of St. Louis Actors' Studio's Thirteenth season, themed "Two to Tango".
Our theme plays on the fact that we are presenting all two-handers this season. A chance to examine closely complex relationships - Husband and wife, Mother and Son, Professionals sharing the stage with varying amounts of experience and confinence.
Our 2019-20 season:
Fifty Words
by Michael Weller
Directed by Associate Artistic Director John Pierson
September 20 - October 6, 2019
While their nine-year-old son is away for the night on his first sleepover, Adam and Jan have an evening alone together, their first in years. Adam's attempt to seduce his wife before he leaves on business the next day begins a suspenseful nightlong roller-coaster ride of revelation, rancor, passion and humor that explores a modern-day marriage on the verge of either a breakup or deepening love and understanding.
"Mr. Weller is a bold and productive dramatist." —NY Times.
"The best thing about Weller's play is that it offers no easy answers for making a relationship work. Its shades of gray are less than comforting but realistic as husband and wife struggle to describe and resolve their complex feelings for each other." —International Herald Tribune.
A Life in the Theater by David Mamet 
Directed by John Contini
December 6 - December 22, 2019
The Pulitzer Prize-winning author of Glengarry Glen Ross and Speed-The-Plow, takes us into the lives of two actors: John, young and rising into the first flush of his success; the other Robert, older, anxious, and beginning to wane. In a series of short, spare, and increasingly raw exchanges, we see the estrangement of youth from age and the wider, inevitable and endless cycle of life, in and out of the theatre.
"A comedy about the artifice of acting... It is also about the artifice of living... An evening of pure theatre." - The New York Times
"A comic masterpiece." - New York Daily News
"The warmest and often the funniest play in town." - New York Post
"[Mamet has] the most acute ear for dialogue of any American writer since J.D. Salinger." - Village Voice
Annapurna by Sharr White
Directed by Associate Artistic Director Annamaria Pileggi
February 14- March 1, 2020
After twenty years apart, Emma tracks Ulysses to a trailer park in the middle of nowhere for a final reckoning. What unfolds is a visceral and profound meditation on love and loss with the simplest of theatrical elements: two people in one room. A breathtaking story about the longevity of love.
"Sharr White's ANNAPURNA is a comic and gripping duet…The closer [the characters] get to understanding what drove them apart, the more engrossed we become in watching them draw together." —San Francisco Chronicle.
"What if you had experienced the defining moment of your life—but couldn't remember it? Sharr White's remarkable two-person play ANNAPURNA…deals with just that dilemma, as well as other imponderables such as the vagaries of love and the philosophical clarity of impending death." —LA Times.
"…at the heart of each character is a lyricism that simply can't be suffocated. Sharr White has created two fine and ferociously damaged people caught in the emotional whirlpool of not being able to live with or without each other." —Huffington Post.
"White's poetry is endearing and quite lovely, and his dialogue is sharp, funny and consistently very honest…"—BroadwayWorld.com.
Comfort by Neil LaBute
A World Premiere 
Directed by Associate Artistic Director Annamaria Pileggi
April 17-May 3, 2020
A new play by the STLAS  friend and associate Neil LaBute in which mother and son meet after some time apart to see if their relationship can survive the past and two new book deals.
"Mr. LaBute is writing some of the freshest and most illuminating American dialogue to be heard anywhere these days." —NY Times.
"No contemporary writer has more astutely captured the brutality in everyday conversation and behavior: That kind of insight requires sensitivity and soul-searching." —USA Today.
"It is tight, tense and emotionally true, and it portrays characters who actually seem part of the world that the rest of us live in." —Time.
ABOUT ST. LOUIS ACTORS' STUDIO St. Louis Actors' Studio is one of the leading professional theatres in the St. Louis. area, producing a four-show season of plays at our 97-seat Gaslight Theatre. STLAS collaborates with renown director, screenwriter and playwright Neil LaBute to produce the LaBute New Theater Festival each July in St. Louis and each January in New York City. The festival is a one-act play competition for emerging professionals and high-school writers. ##
360 N. Boyle Ave. • St. Louis, MO 63108 • 314.458.2978 PH • www.stlas.org