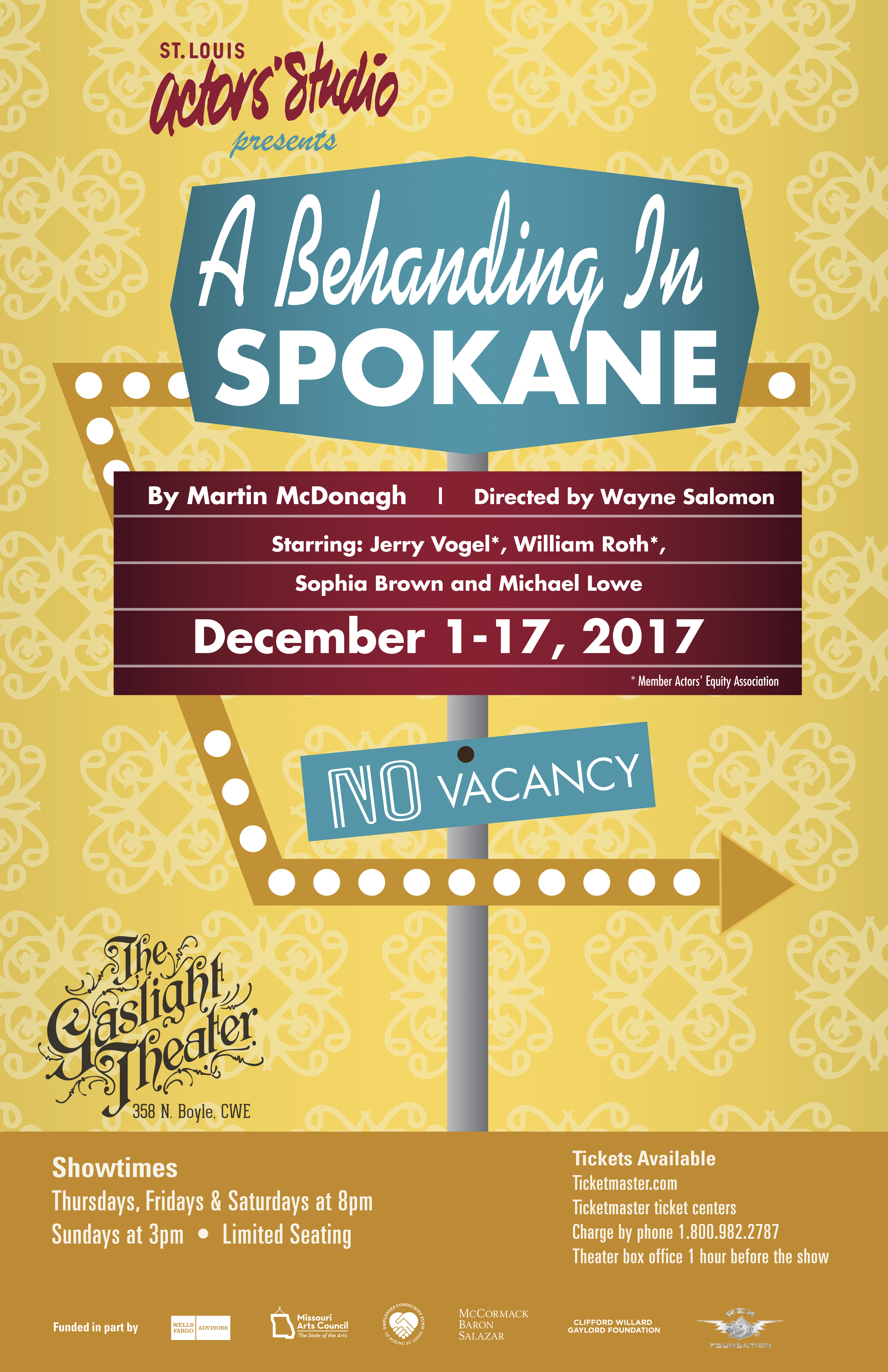 A Behanding In Spokane
Playwright: Martin McDonagh
Directed by: Wayne Salomon
In Martin McDonagh's first American-set play, Carmichael has been searching for his missing left hand for almost half a century. Enter two bickering lovebirds with a hand to sell, and a hotel clerk with an aversion to gunfire, and we're set for a hilarious roller coaster of love, hate, desperation and hope.
Carmichael  - Jerry Vogel*
Mervyn - William Roth*
Marilyn - Léerin Campbell
Toby - Michael Lowe
*Member Actors' Equity Association
Reviews
I found it irresistible
Telegraph (UK)
Insane yet also fiendishly funny
Bloomberg
Mr. McDonagh is one of the half-dozen finest playwrights in the English-speaking world
Wall Street Journal.