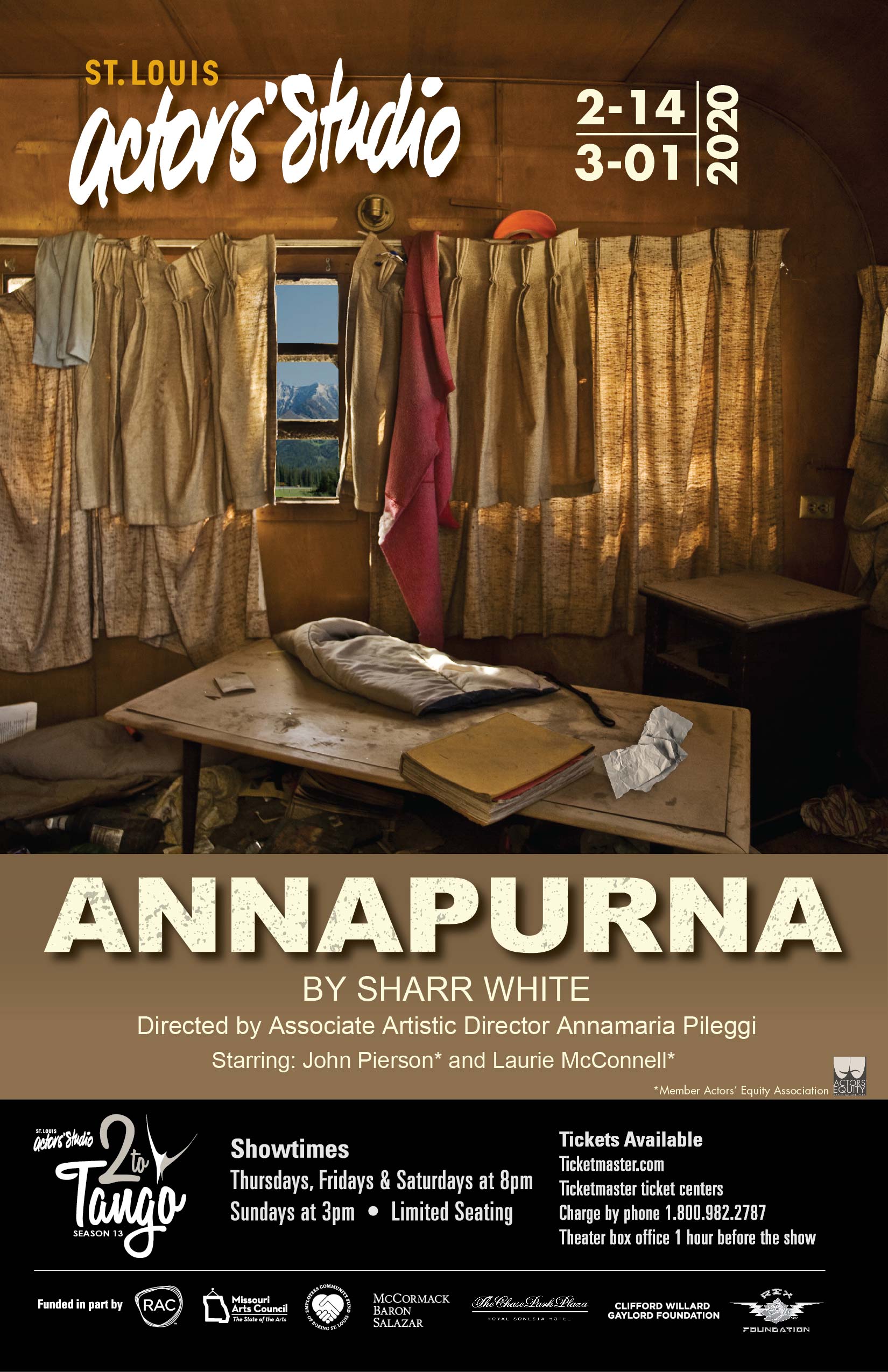 Annapurna
Playwright: Sharr White
Directed by: Associate Artistic Director Annamaria Pileggi
After twenty years apart, Emma tracks Ulysses to a trailer park in the middle of nowhere for a final reckoning. What unfolds is a visceral and profound meditation on love and loss with the simplest of theatrical elements: two people in one room. A breathtaking story about the longevity of love.
Reviews
" A Remarkable Ninety Minutes of Theatre"
- Ann Pollack
"Pierson and McConnell Sizzle in St. Louis Actors' Studio's Searing 'Annapurna'."
- Mark Bretz, Ladue News
"Mesmerizing and Beautifully Acted St. Louis Actors' Studio Production.."
- Calvin Wilson, St. Louis Post-Dispatch
"McConnell and Pierson Are Stellar in These Roles, Able to Draw in Their Audience For a Rollercoaster of Intense Emotional Work."
- Tanya Seale, Broadway World
Stills