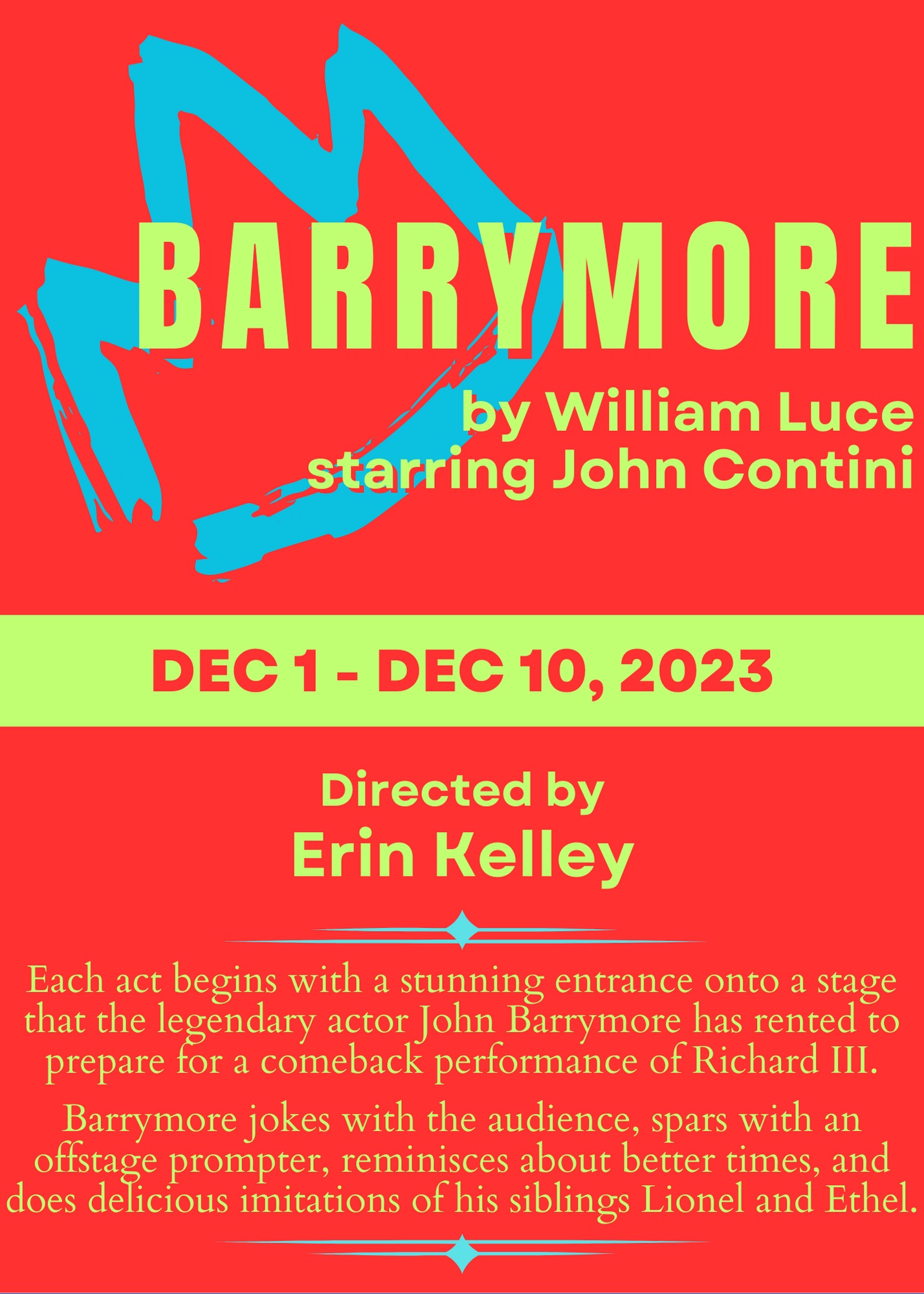 Barrymore
Playwright: William Luce
Directed by: Erin Kelley
Saint Louis Stalwart Actor John Contini returns to our stage to reprise the role in which Christopher Plummer won a Tony for his portrayal of John Barrymore. Each act begins with a stunning entrance onto a stage that the legendary actor has rented to prepare for a comeback performance of Richard III. Barrymore jokes with the audience, spars with an offstage prompter, reminisces about better times, and does delicious imitations of his siblings Lionel and Ethel.
A Limited Engagement! Two Weeks only!
Reviews
"A dazzler! A portrait of riveting complexity and paradox that finds the balletic elegance in a drunken stagger, the poetry in a blue joke and the churning guts in rarefied verse. As [Barrymore] walks toward his own death it's with the jaunty [...]"
- The New York Times
"As good as one-man shows get."
- The New Yorker
"A staggering success [...] Must be seen, must be savored."
- New York Post
"A perfect image of Barrymore."
- New York Daily News