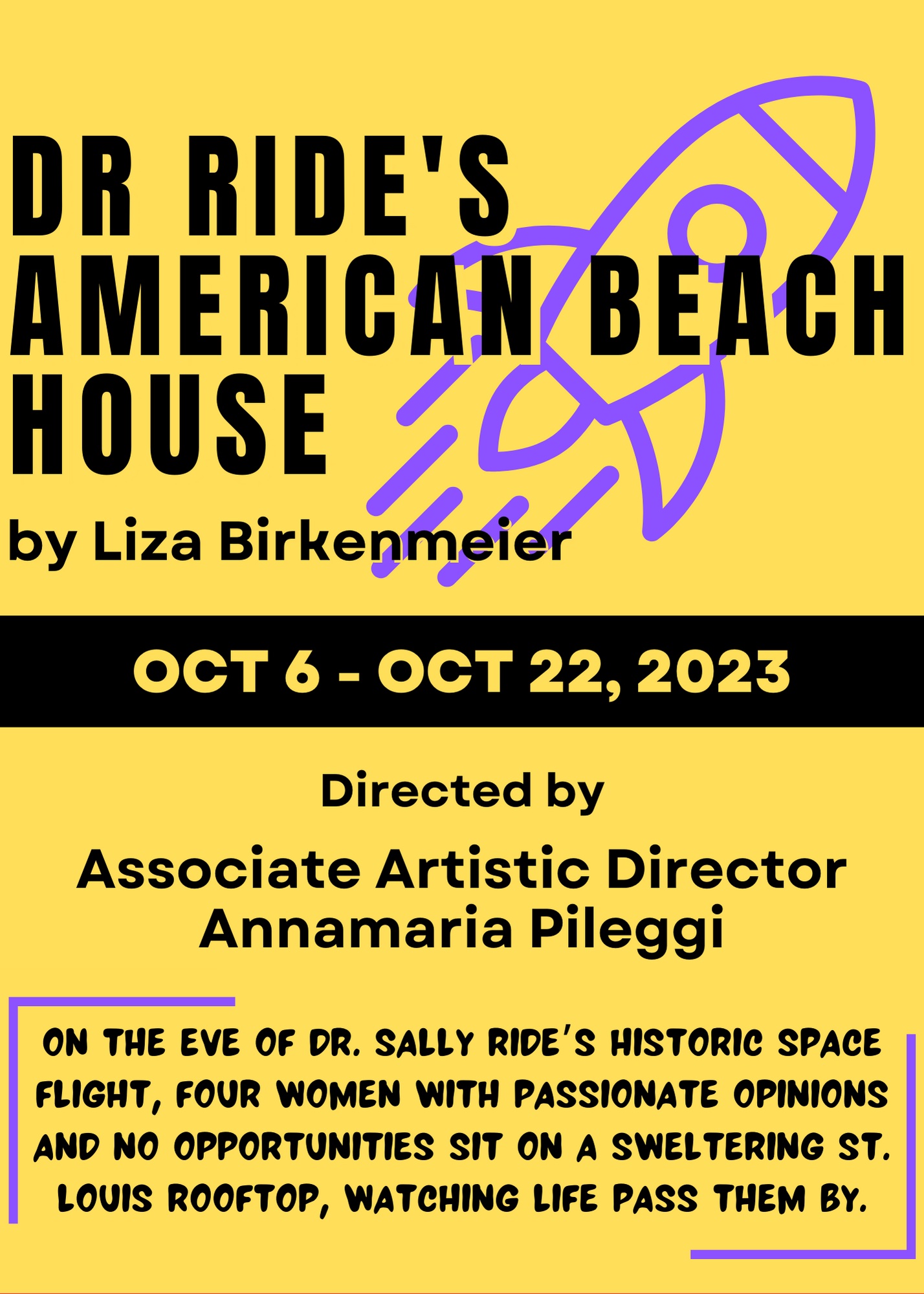 Dr Ride's American Beach House
Playwright: Liza Birkenmeier.
Directed by: Assoc. Artistic Director, Annamaria Pileggi
We are proud to present this play by STLAS friend and Actor/Playwright Liza Birkenmeier. Liza last performed on our stage as Una in BLACKBIRD.  Dr Ride's American Beach House  is an intimate snapshot of queer anti-heroines. On the eve of Dr. Sally Ride's historic space flight, four women with passionate opinions and no opportunities sit on a sweltering St. Louis rooftop, watching life pass them by.
Reviews
"Luscious. Funny. Erotic. The play itself just keeps soaring up and up and up."
– Vulture
"A revelation… I couldn't stop grinning, partly because Liza Birkenmeier's play is so witty and partly because it's so weird. Both are welcome these days… Birkenmeier is exploring the power women achieve when they make themselves the subject of their stories instead of the object."
– Jesse Green, The New York Times
"Birkenmeier's play probes what it means to live authentically."
– Curtain Up