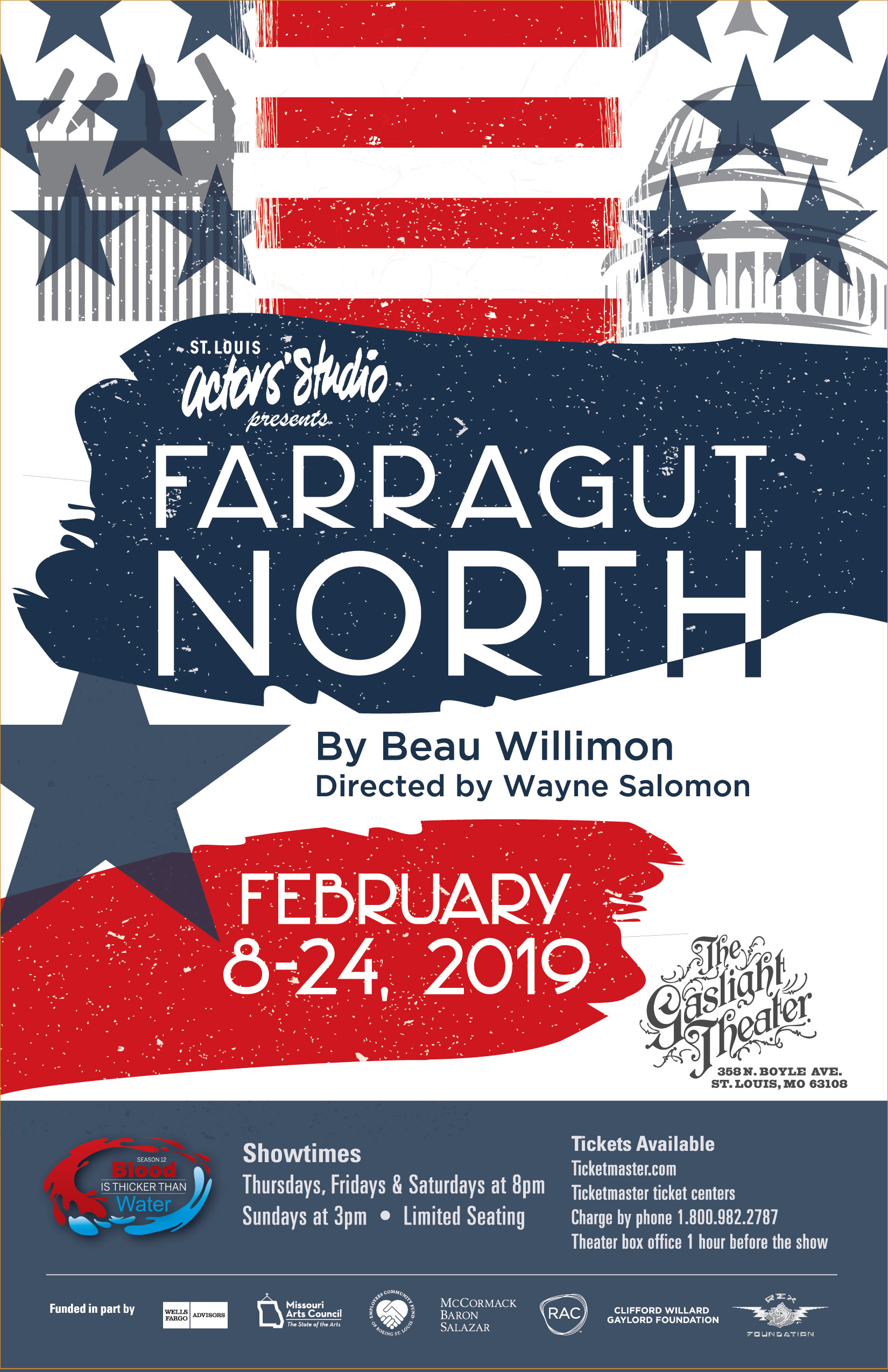 Farragut North
Playwright: Beau Willimon
Directed by: Wayne Salomon
Stephen Bellamy is a wunderkind press secretary who has built a career that men twice his age would envy. During a tight presidential primary race, Stephen's meteoric rise falls prey to the backroom politics of more seasoned operatives. FARRAGUT NORTH is a timely story about the lust for power and the costs one will endure to achieve it.
Starring: Spencer Sickmann, David Wassilak, Peter Mayer*, Hollyn Gale, Joshua Parrack, Shannan Nara and Luis Agular
*Member Actors' Equity Association
Reviews
"FARRAGUT NORTH is juicy entertainment. [A] whip-smart insider look at the soul-sucking world of political campaigns…the play's taut scenes crackle with pithy talk, gripping plot turns and intriguing revelations." —Variety. "You will find yourself drawn into FARRAGUT NORTH, Beau Willimon's supremely entertaining dissection of the machinations behind getting elected."
Associated Press.
"'Farragut North' Is Exhilarating Ride in Land of Cutthroat Politics"
Mark Bretz, Ladue News
"Some" uncomfortable behavior and reminders of what happens behind the scenes of a campaign in a very watchable play."
Ann Pollack
Stills