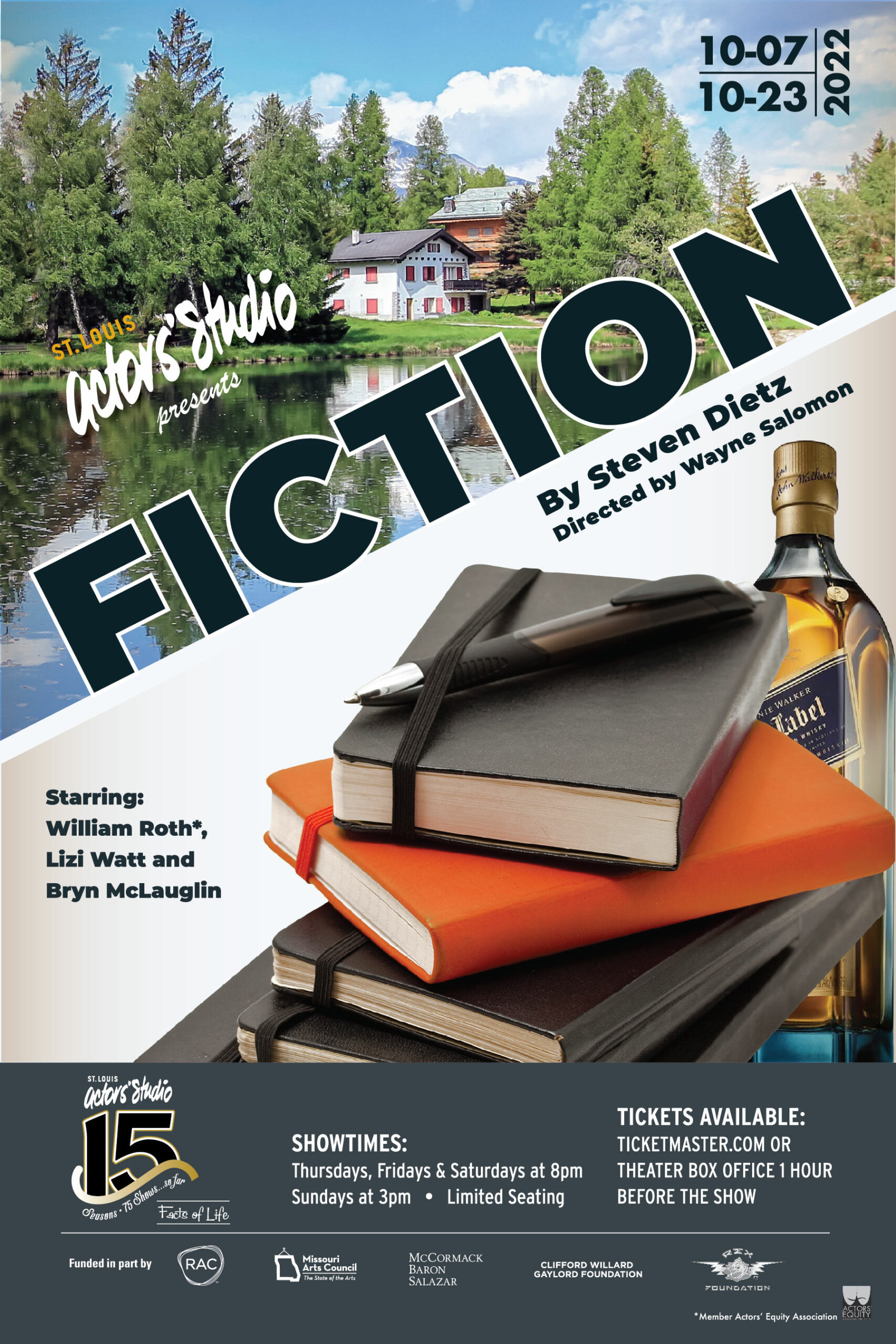 FICTION
Playwright: Steven Dietz
Directed by: Wayne Salomon
Starring: Lizi Watt, William Roth* and Bryn McLaughlin
Linda and Michael Waterman are both successful fiction writers, happily married to one another. They thrive on the give and take of their unusually honest and candid relationship. However, when Linda is diagnosed with a tumor, she asks her husband to share his diaries with her. The entries dive into Michael's past. Michael says that his entries are only works of fiction. The boundaries between past and present, fact and fiction, trust and betrayal begin to break down, and that's all before Michael reads Linda's diaries. No life, as it turns out, is an open book. (* Member Actors' Equity Assoc)
Reviews
"..the draw is the brilliance of both the play by Steven Dietz and the production by St. Louis Actors' Studio."
—Gerry Kowarsky, Two on the Aisle
"Fiction is the title, but there's much truth here, in the play itself as well as in the first-rate staging and performances. "
— Michelle Kenyon, KDHX Radio
"Dietz's compelling script, and Actors' Studio's perceptive handling of it, make this "Fiction" a true work of art.""
-Mark Bretz, Ladue News
Press
St. Louis Actors' Studio examines the facts of life with Steven Dietz's "Fiction"
Stills