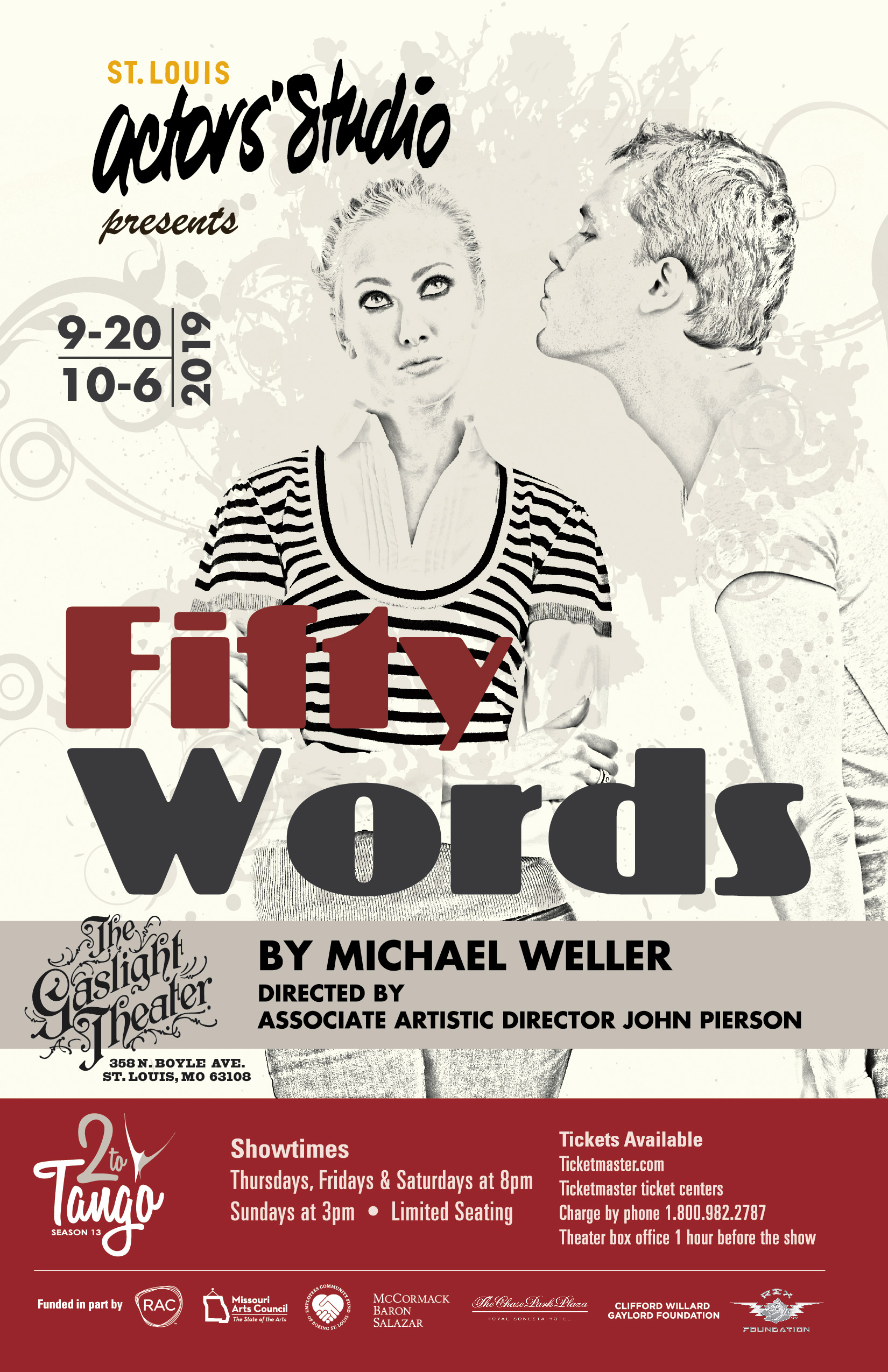 Fifty Words
Playwright: Michael Weller
Directed by: Associate Artistic Director John Pierson
Starring Julie Layton and Isaiah Di Lorenzo
While their nine-year-old son is away for the night on his first sleepover, Adam and Jan have an evening alone together, their first in years. Adam's attempt to seduce his wife before he leaves on business the next day begins a suspenseful nightlong roller-coaster ride of revelation, rancor, passion and humor that explores a modern-day marriage on the verge of either a breakup or deepening love and understanding.
Reviews
""Fifty Words," the funny, provocative and hugely entertaining comedy-drama"
Calvin Wilson, St. Louis Post-DIspatch
"a bristling presentation of Michael Weller's acerbic examination of a modern marriage"
Mark Bretz, Ladue News
"theater from the real world .. entertaining, and unexpectedly cathartic..a relationship rollercoaster of twisting emotions and truths."
Tina Farmer, KDHX Radio
Stills