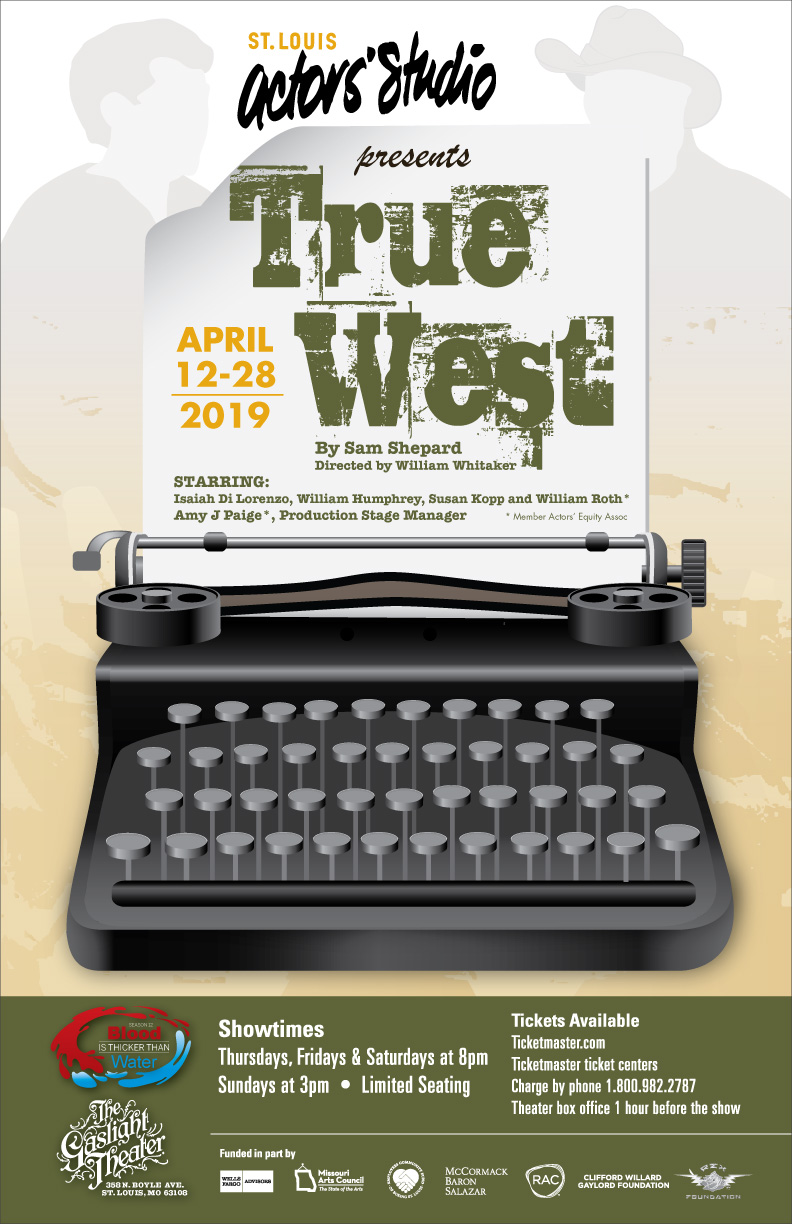 True West
Playwright: Sam Shepard
Directed by: William Whitaker
Finalist! 1983 Pulitzer Prize for Drama
This American classic explores alternatives that might spring from the demented terrain of the California landscape. Sons of a desert-dwelling alcoholic and a suburban wanderer clash over a film script. Austin, the achiever, is working on a script he has sold to producer Sal Kimmer when Lee, a demented petty thief, drops in. He pitches his own idea for a movie to Kimmer, who then wants Austin to junk his bleak, modern love story and write Lee's trashy Western tale.
Reviews
"True West' at St. Louis Actors' Studio is brilliant and hilarious"
Calvin Wilson, St. Louis Post Dispatch
"St. Louis Actors' Studio's True West Is an Exhilarating Look at Feuding Brothers"
Paul Friswold, Riverfront Times
"True West is as much a gem now as it was nearly 40 years ago, as evidenced by Actors' Studio's sharply etched rendition."
Mark Bretz, Ladue News
"Humphrey and Di Lorenzo are powerful – the relationship dance is beautifully drawn. A carefully created rendition of an excellent play. "
Ann Pollack
Stills